Design the girl's hairdo with any creative ideas. The Flower Planter Pot is suitable for Modern Home Decor. Perfect as a holiday gift for your friends or family who love planting plants.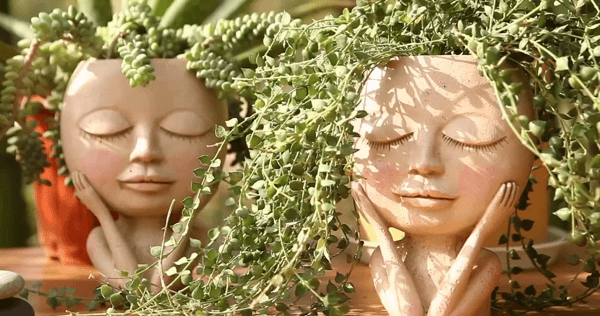 The head acts as a holder for soil, you can use it to plant mini green plants, such as herbs, succulents, or cacti.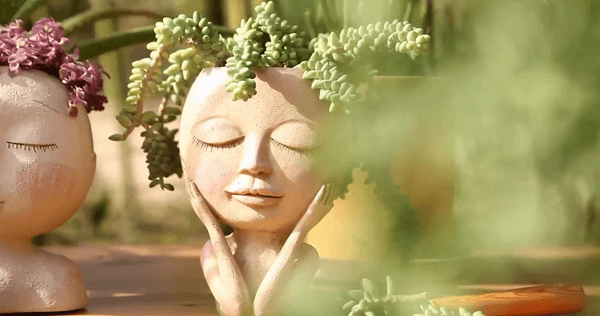 Cute face planter has drainage hole to drain excess water, protect plant root healthy grow.
Made of high-quality ceramics. The plant pot is lightweight and durable to use. There are some differences between Every flowerpot by being handmade painted.
DIMENSIONS: Opening Diameter is 3.74" , Bottom length is 2.76". Height is 6.7".(Plants are not included.)